In Memory
Andrew Linehan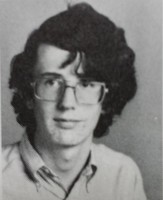 Andy Linehan, a champion of bats and other wildlife within the wind-power industry and a driving force in the Bats and Wind Energy Cooperative, died in January 2010. He was 54. "Andy was a leader in environmental stewardship for the wind industry, and the Bats and Wind Energy Cooperative (BWEC) could not possibly have advanced so quickly and effectively without his support for independent research on wind and bat issues," said BCI Wind Energy Coordinator Ed Arnett.

Andrew O'Brien Linehan was born in Paris in 1955 to a U.S. Foreign Service officer. He grew up in Canada, Australia, Liberia, Ghana and Sierra Leone, as well as Washington, D.C. Andy earned a master's degree in urban and regional planning at Princeton University and worked with the Peace Corps, the federal Bonneville Power Administration and the engineering firm CH2MHill before joining PPM Energy (since purchased by Iberdrola Renewables) as director of wind-project permitting.

He was a founding board member of the American Wind and Wildlife Institute. He was appointed, with Arnett and several others, to a federal advisory committee that is preparing recommendations to the U.S. Fish and Wildlife Service for limiting wind energy's impact on wildlife.

"Andy was the primary champion responsible for making our curtailment research happen in the U.S., and he went out on a limb to do so while others refused," said Arnett. This now well-documented strategy reduces bat fatalities by shutting down wind turbines on certain low-wind nights.

The American Wind Energy Association has established the Andrew Linehan Award for Environmental Excellence. This annual award will recognize individuals in the wind industry "who contribute to the responsible siting and permitting of individual projects, who tackle wildlife issues proactively and who work to establish and advance, as Andy did, the highest environmental standards for the industry."